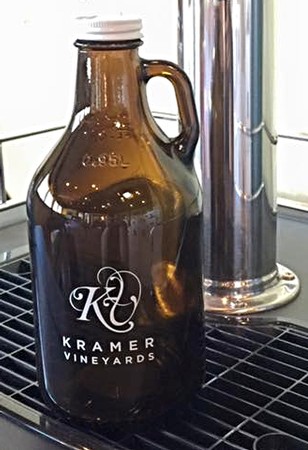 Wines on Tap
available for pickup at the winery
Our wines on tap program features unique blends available exclusively at the winery. This format is sustainable, convenient, and a good value. The stainless kegs and glass growlers can be reused dozens, or hundreds of times, cutting down on the number of single use bottles.
Best practices:
Wine iin full growlers should be consumed within 14 days of purchase.
After the first glass is poured, the wine will age like any other open bottle; consume within 4 days.
During shelter-in-place, the 32-ounce growlette is included with puchase.