White Cheddar Pasta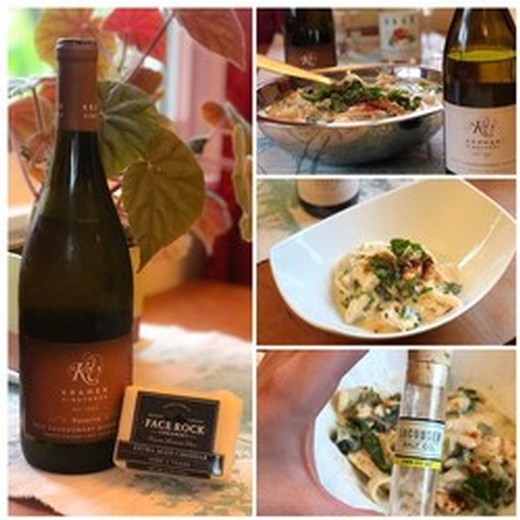 Recipe Date:
April 13, 2018
Measurements:
Imperial (US)
Ingredients
1 lb pasta, fettuccine or penne
2 tbsps butter
2 tbsps flour
4 cloves garlic, minced
1 medium onion, minced
1/2 cup dry white wine
1 tbsp Dijon mustard
8 ozs sharp white cheddar cheese, grated
1 1/2 cups milk
fresh thyme sprigs
smoked paprika to taste
salt and pepper
optional add-ins: spinach, arugula, cooked shrimp
Directions
Cook pasta to al dente, reserving ½ cup of the pasta water. You want the pasta to have a little bite so it can absorb some sauce later without getting to soft. While the pasta cooks, melt butter in a large skillet over medium heat. Add garlic and onion, saute until fragrant, about a minute. Add flour and whisk to combine, letting it bubble a bit. Add wine and mustard; stir to combine. Then slowly stir in the milk, and simmer at a low bubble until thickened, 5-7 minutes. Add cheese and stir to melt. Reduce heat to low, and stir in pasta, along with any greens, shrimp, or chicken you'd like to have in the dish. Cook until the greens, if using, have wilted. Add a little reserved pasta water if you'd like to thin the sauce. To serve, spoon into pasta bowls and garnish with smoked paprika and fresh herbs. Perfect with a cool (but not too cold) glass of Chardonnay!