September 24, 2019 |
Kimberley Kramer
2019 September Rain: Above Average, NBD
The short answer is that the grapes are doing just fine. We're still about 15 inches behind in rainfall for the calendar year, so the vineyard has absorbed the recent rain quickly. It's been 104 days since bloom, and the Pinot Noir looks full, healthy, and on track to harvest in a couple of weeks.
The only crop damage we're seeing so far is due to sunburn, and that happened long before September.
--Keith Kramer, owner
The concern with excess rainfall just before harvest is twofold: first, water has the potential to puff up the fruit, diluting sugars, acids, and flavors. In extreme cases, the skins can split, leading to rot. While crop losses due to rain-fueled disease is always a consideration in this region, our farming team keeps this in mind throughout the growing season, taking steps to promote good air flow and an open canopy.
The most challenging harvest in this regard was in 2013. Typhoon Pabuk dumped inches of rain on us over a single weekend when there was Pinot Noir still ripening on the vine. Good farming practices, meticulous sorting, and thoughtful winemaking produced some truly stunning wines that year. Plus, the drama of a once-in-a-hundred years storm made for some great conversation. This year hardly compares to that vintage, as the rain has been much lighter, spread over several weeks.
It's not unusual for the Willamette Valley to receive an inch or two of rainfall in September. Looking at the monthly totals since our first harvest in 1989, preharvest precipitation is something of an annual event. It's clear that 2019 is above average, but not record-breaking. The amount of rain this year is closest to 2010, and it's tempting to draw a comparison to one of our favorite vintages. While the weeks leading up to the harvest are defining ones, it's only part of the story.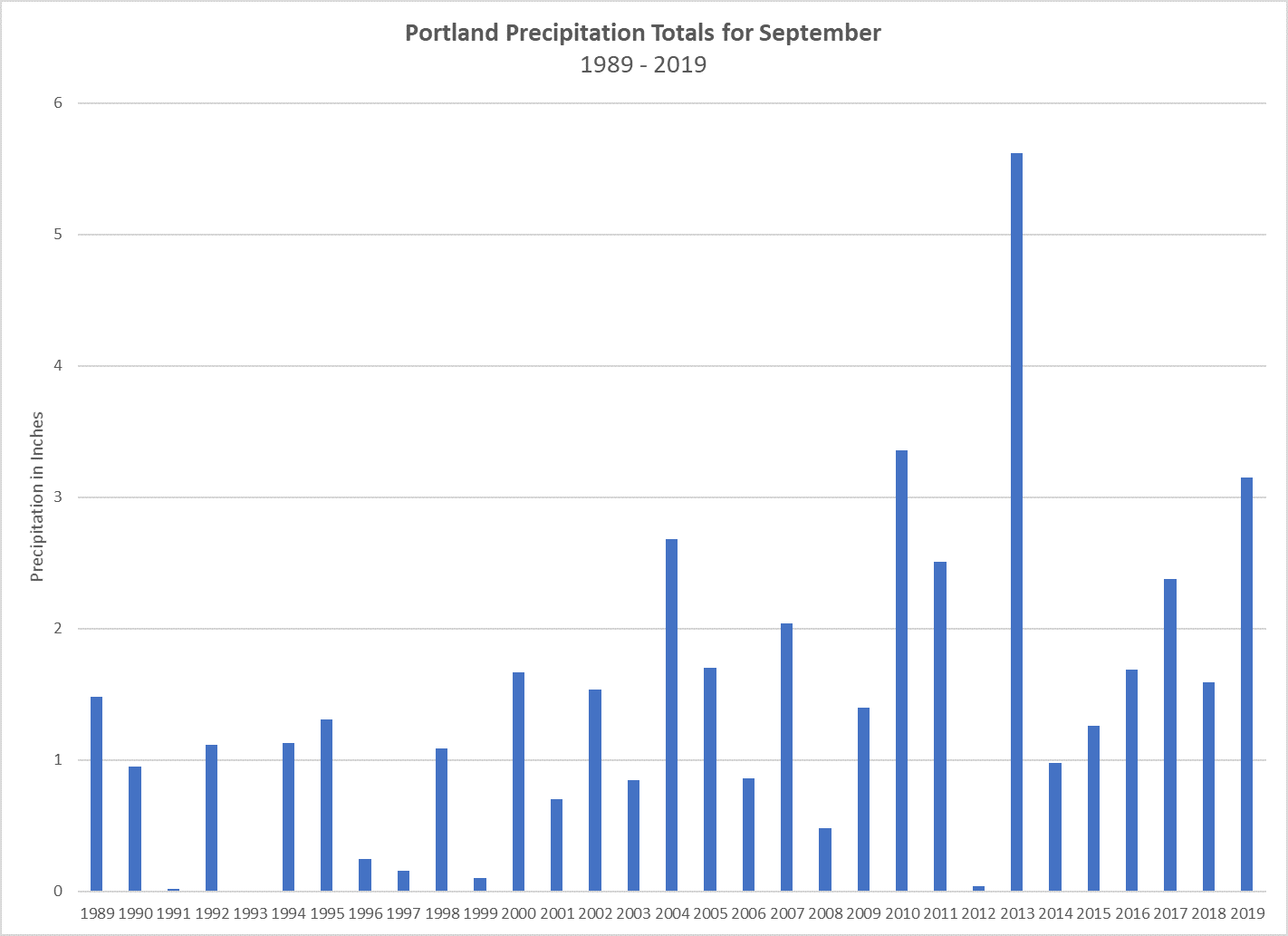 If we layer Growing Degree Days into the discussion, a different picture of vintage 2019 begins to emerge. Growing Degree Days (GDDs) are a measure of heat accumulation throughout the growing season.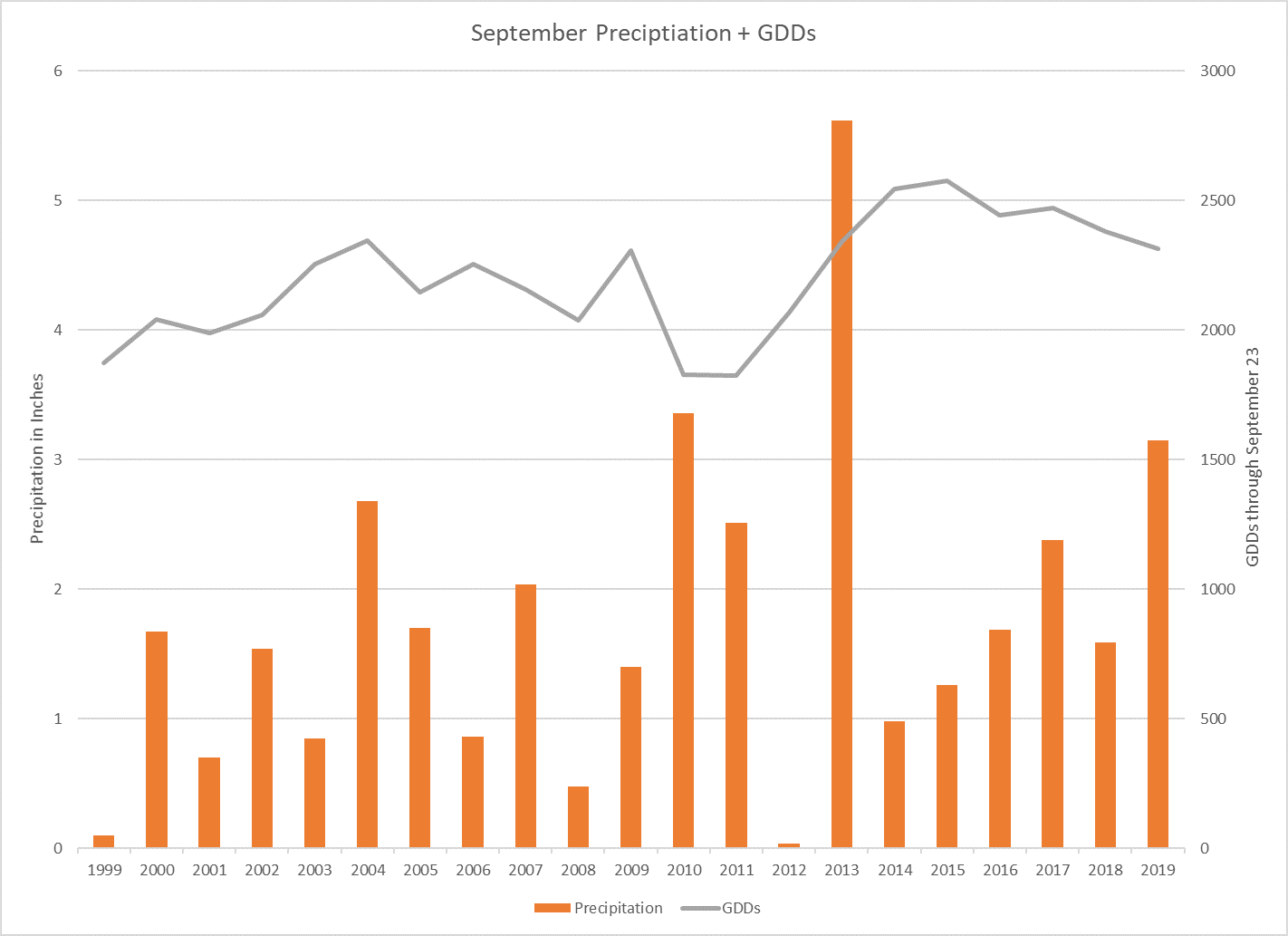 It's interesting to note that classic "warm" vintages like 2004, 2006, and 2009, are on par with our current "mild" summer in terms of GDDs. Of the three, the most apt vintage comparison might be 2004. '04 is remembered for a warm and dry summer, followed by September rain. What comes up less in this conversation, is that the weeks during harvest in October were beautiful that year.
The best vintages in Oregon are rarely the easy ones
We've been farming this property for 35 years. In that time, we've experienced a vast range of harvest conditions--wet, dry, humid, cool, early, and late. The vintages we find compelling often have rainy Septembers: 2004, 2010, 2011, 2013, and 2017.