Chèvre Tomato Pasta Recipe (Inspired by the Viral TikTok Tomato Feta Pasta)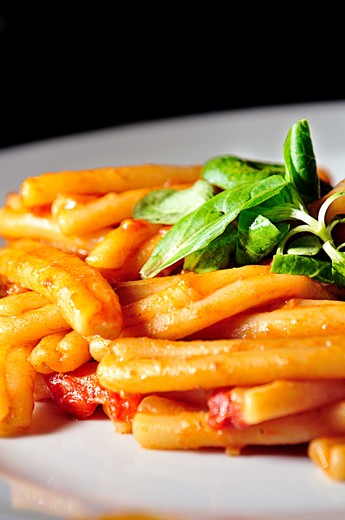 Recipe Date:
July 14, 2023
Measurements:
Imperial (US)
Get ready to experience a taste sensation with our Chèvre Tomato Pasta. This recipe features the luscious flavors of sun-ripened tomatoes, tangy chèvre, and fresh basil. Each bite is a burst of summer in your mouth. We proudly source the most amazing tomatoes from Trudy's garden at our estate vineyard, ensuring the freshest and juiciest ingredients. We recommend drizzling the finished dish with a generous glug of the finest olive oil for extra indulgence. The chèvre's rich flavors and creamy texture beautifully complement the roasted tomatoes. Serve this delectable pasta with warm, crusty bread to mop up the savory sauce and a refreshing salad for a complete and satisfying meal. Get ready to elevate your culinary experience with this easy, irresistible recipe!
Ingredients
2 lbs Cherry tomatoes, heirloom tomatoes, or whatever garden tomatoes you have on hand
1/2 cup EVOO, cooking quality
Kosher salt, to taste
Freshly ground pepper, to taste
10 1/2 ozs Chèvre
10 ozs Dried pasta of your choice
4 Cloves of garlic, minced
Pinch of red pepper flakes (optional)
1/4 cup Fresh basil leaves, thinly sliced (a couple spoonfuls of basil pesto will work in a pinch)
Flake salt, for serving
Drizzle of very good olive oil, for serving
Directions
1. Preheat the oven to 400 degrees F.

2. Toss the tomatoes with garlic and olive oil, 1/4 teaspoon of salt, and several grinds of black pepper in a baking dish until combined. Ensure the tomatoes are spread evenly.

3. Place the chèvre in the middle of the pan with the tomato mixture.

4. Bake until the tomatoes have burst and the chèvre has softened about 30 minutes. Raise the heat to 450 degrees F and continue to cook until the tomatoes and chèvre are golden brown, 10 to 15 minutes more.

5. Meanwhile, cook your preferred pasta according to package instructions until al dente. Drain the cooked pasta, reserving some of the pasta water.

7. Stir the tomatoes and chevre, smashing into a smooth and creamy sauce.

8. Add the cooked pasta to the sauce and half of the sliced basil. Toss until the pasta is evenly coated. If the sauce is too thick, add some pasta water a little at a time to achieve the desired consistency.

9. Taste and adjust the seasoning with salt and pepper.

10. Serve the chevre tomato pasta topped with the remaining basil, a glug of very good olive oil, and a sprinkle of flaky sea salt.

Enjoy this delightful variation of the viral TikTok tomato feta pasta with a cold glass of our Estate Pinot Gris!