Mushroom Fontina Pizza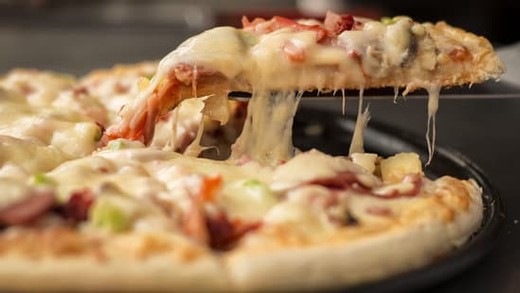 Recipe Date:
January 15, 2020
Measurements:
Imperial (US)
Ingredients
1 packet active dry yeast
1 tsp honey
3 cups flour, plus more for dusting
1 tsp salt
3 tbsps extra-virgin olive oil, plus more for drizzling
6 ozs mushrooms, such as cremini, sliced
1 tsp dried thyme
freshly ground black pepper
3 shallots, peeled and chopped
2 tbsps red wine vinegar
3 plum tomatoes, seeded and chopped
1 1/2 cups Fontina, grated
1/2 cup Parmesan, grated
Directions
Make the dough: In a large bowl, hydrate yeast in 1 c. warm water, honey, and set aside for 10 minutes. Meanwhile, combine flour and salt. Gradually add flour/salt mixture to the bowl with the yeast. Then, turn onto a floured surface and knead for 10 minutes. Form into a ball and place into a bowl greased with olive oil. Cover with a damp towel, set in a warm place to rise until doubled in size, 2-3 hours.
Prepare the toppings: Preheat oven to 500. In a large nonstick skillet, heat 2-Tbsp olive oil over medium heat. Add mushrooms, thyme, and pepper, sauté for 5 minutes. Set aside, add another tablespoon of oil to the pan, and add shallots. Cook for 2-3 minutes, and then add vinegar and tomatoes. Simmer for 2-3 minutes; remove from heat.
Assemble and bake: Stretch dough into a 12-inch pizza pan, brush with olive oil. Layer half the cheese, all the tomato mixture, then the mushrooms, and top with remaining cheese. Bake until golden, about 15 minutes.
Makes 1 pizza