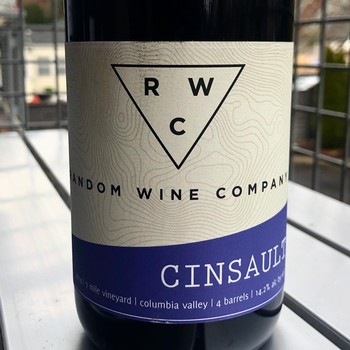 2014 Cinsault
Cinsault is most often used as a blending grape in the Rhone Valley of France. It adds bright red and purple fruit notes and sometimes a bit of acidity to the blends, which mainly comprise of Syrah, Grenache, and Mourvedre. Here in the United States it's often used in the same manner, though not always. The climate in Eastern Washington suits Cinsault well, with hot days and cooler nights. This allows the grapes to accumulate sugar and ripen but the cool nights help retain acidity.
I was introduced to the owners of 7 Mile Vineyard by a fellow winemaker, who was buying Grenache grapes. Unfortunately I was unable to buy any Grenache, so I had to settle for something else, but I did not want to buy Cabernet Sauvignon, Syrah, or Merlot. Since I take pride in working with somewhat obscure grapes, the opportunity to make Cinsault held a lot of appeal. This is one of only a handful of 100% Cinsault varietal wines made in the Pacific NW.
--Beau Carufel
Wine Specs
Appellation
Rattlesnake Hills
Harvest Date
October 2014
Wine Profile
Tasting Notes
Rich purple-red in the glass, this wine starts with smoky, spicy, red fruit aromas. On the palate, this dry yet fruity medium-bodied wine has sweet/tart flavors of raspberry and red currants tinged with cherry Jolly Rancher candies. As it opens up, find black tea and floral notes in the very long finish.
Vineyard Notes
7 Mile Vineyard, Rattlesnake Hills AVA
Winemaker Notes
The fruit arrived at the winery and was immediately sorted, with desiccated and/or underripe berries being cut from the clusters and tossed out. I fermented the grapes in open top fermenters, which took about 10 days. Once fermentation was complete, the grapes were put into the press and after a gentle pressing, that wine was pumped into barrels where it rested for about 15 months before being bottled.
Food Pairing Notes
Excellent with meats of all kinds, this wine pairs beautifully with hearty or spicy vegetable dishes as well! It's a great bottle to have on hand for takeout, from pizza to tacos or curries.