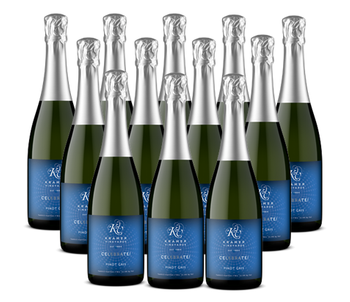 2016 Celebrate Pinot Gris, Case
Meet your new house sparkling! Excellent on its own, the Celebrate Pinot Gris is incredibly versatile, and our go-to wine for sparkling cocktails.
Tasting Notes: Flinty aromatics, red skinned apple and D'Anjou pear on the palate, with crisp, bright acidity, and a tart, citrusy finish.