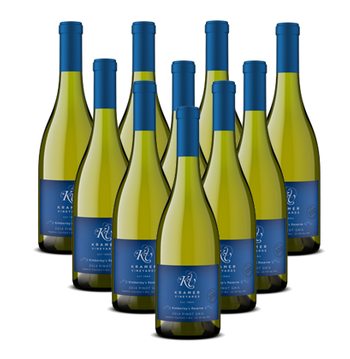 2017 Kimberley's Reserve Pinot Gris, Case
Named after our winemaker, our reserve Pinot Gris is fermented in neutral oak barrels to explore an alternate expression of the grape. This technique deepens texture, and softens acidity, resulting in a concentrated, fuller-bodied wine. It's the perfect winter warmer!
Tasting Notes: The flinty, fruity nose has aromas of apple, melon, and pear, with hints of honeysuckle. The texture of this wine is strikingly weighty and smooth for a Pinot Gris. There's more fruitiness on the palate, with apricot, white peach, and hints of citrus, butterscotch, and a lingering, succulent finish.