June 27, 2018 | Kimberley Kramer
Barrel Tasting--it's all About Perspective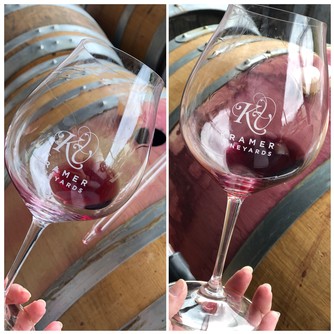 When we taste through barrels in the cellar, we're often doing so to gauge where the wine is at in the aging process. It's important to adjust expectations relative to where the wine is in its development. Early on, there's a lot of primary fruit, and the acidity and tannins can seem quite disjointed. However, after the wines winter over and warm back up in the spring, they undergo malolactic fermentation. This is where bacteria that consumes the harsher malic acid and converts it to the smoother lactic acid. The result of this process also influences mouthfeel, complexity, and perception of tannins. The wines become rounder, more integrated, and complex. Because malo has such a profound effect on the tannins, we usually don't evaluate structure or do blending trials until malo is complete, which usually occurs in May-June.
These post-malo wines are still young, but well on their way to showing us what they're about. Is the vintage taut and tannic like the 2011s, or spicy and round like 2014, or big and showy like 2012? Finding these links to past vintages helps inform our racking and blending decisions.
Why we offer barrel tasting in July
The wines are usually through malo, and have been racked, blended, settled, and returned to barrel to continue aging for 3-9 months by late June. The wines are stable and clean with minimal barrel variation. It's the best time to offer a glimpse of what these wines will be until they are released over the next several years.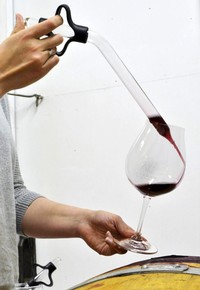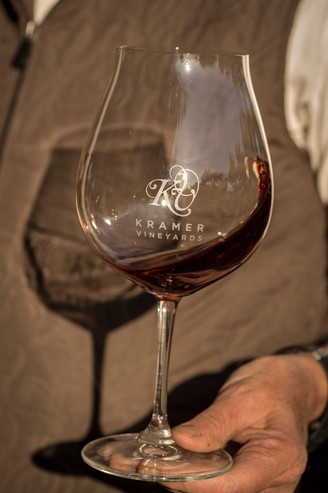 What to look for when evaluating a wine in barrel
The wines are going to be intense at this stage, so expect the tannins to be more grippy than in a finished wine, and the acidity to be angular. That's okay, the wines will age into this eventually. Taste around these youthful characteristics and find the fruit. Is the fruit red, blue, or black? Are the spices sweet or savory? How heavy is the wine in the mouth? And, how do these components work together? Considering the wine's youth, is it balanced? And most importantly, do you like it?