Did you know that 96% of the vineyard acreage in the Willamette Valley is dedicated to Pinot Noir, Pinot Gris, and Chardonnay? While these noble varieties have captured the spotlight, an exciting world of alternative Oregon wine varietals is waiting to be explored. At Kramer Vineyards, we invite you to venture beyond the familiar and discover "The Other 4%."
The Alternative Varietals at Kramer Vineyards
While Pinot Noir, Pinot Gris, and Chardonnay may be the stars of the Willamette Valley, we have been passionate about cultivating lesser-known varietals that thrive in our unique terroir. Let's dive into the intriguing characteristics of Grüner Veltliner, Müller-Thurgau, Pinot Meunier, Carmine, and Marquette.
Müller-Thurgau: A Hidden Gem
Müller-Thurgau, a relatively unknown varietal, has found a thriving home in our vineyards since the mid-1980s. Its story at Kramer Vineyards began when owner Keith Kramer took a vineyard management class in the early 1980s. During the class, he encountered a fellow enthusiast who couldn't contain their excitement about Müller-Thurgau for Oregon. Intrigued by the fervor, Keith decided to explore this grape further.
"We bought some when we had the opportunity in the mid-80s," Keith recalls. The wine made from Müller-Thurgau grapes was a hit, prompting us to plant vines at our estate. This varietal proved exceptionally productive at our site, consistently yielding flavorful fruit even in the most challenging vintages.
Since then, we've crafted various Müller-Thurgau wines, from dry to off-dry, semi-sweet to dessert, and even sparkling. Our sparkling and still wines have garnered popularity and often rank as the top sellers in our tasting room. In 2018, Wine Enthusiast recognized us as a Notable Müller-Thurgau Producer in the US, further validating our dedication to this exceptional varietal.
Indulge in the enticing flavors of peach, starfruit, lychee, passionfruit, mango, lime, gooseberry, and sweet basil that define our Müller-Thurgau wines. Experience the charm of this hidden gem and join us in celebrating the recognition and acclaim our Müller-Thurgau wines have garnered.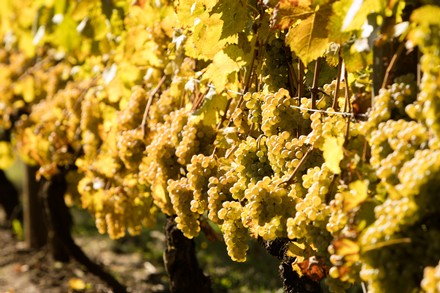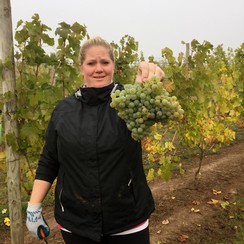 Grüner Veltliner: A Crisp and Versatile White
Grown on our estate since 2010, Grüner Veltliner is a remarkable white grape variety known for its crispness and expressive flavors. This Austrian favorite captivates with notes of lemon, lime, cucumber, peach, white flowers, freshly cut grass, green apple, and pear. Its high acidity and versatility make it an excellent choice for food pairing, complementing a range of dishes.
At Kramer Vineyards, we've taken the allure of Grüner Veltliner a step further by crafting a spectacular sparkling wine. The lively effervescence and elegant flavors of our Grüner Veltliner sparkling wine delight the senses. With each sip, you'll experience the vibrancy of citrus, the complexity of orchard fruits, and the refreshing zing that only sparkling wines can deliver.
Whether you savor our still Grüner Veltliner or indulge in the sparkling variation, this exceptional varietal will captivate your palate and elevate your wine experience. Join us in celebrating the versatility and sparkling brilliance of Grüner Veltliner at Kramer Vineyards.
Pinot Meunier: A Sparkling Delight
Pinot Meunier is an exceptional grape variety in our vineyards, exclusively planted, grown, and harvested for our traditional sparkling wine program. This distinctive grape adds depth and character to our sparkling wines, contributing to their unique and effervescent charm. Indulge in the enchanting flavors of cherries, blackcurrants, blackberries, tobacco, leather, and subtle spice that define our Pinot Meunier sparkling wines. With every sip, experience the artistry and dedication that goes into crafting these sparkling delights at Kramer Vineyards.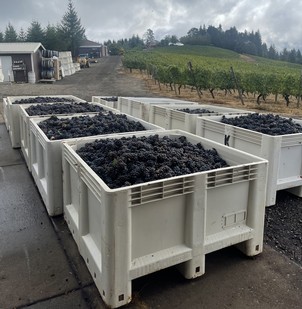 Carmine: A Heritage from California
Carmine has a fascinating history that traces back to its creation in 1946 at UC Davis by Dr. Harold Olmo. This unique grape variety is a cross of Cabernet Sauvignon, Carignan, and Merlot, developed specifically to thrive in California's cooler, coastal regions. Although Olmo's vision for Carmine did not gain widespread popularity as intended, the vines found their way north to Oregon in the 1970s, landing at Courting Hill Vineyard in Banks. It was there that Keith Kramer, inspired by the Oregon wine legend Jim Leyden, was introduced to this intriguing grape variety. In 1989, Leyden generously gifted Kramer Vineyards with our first Carmine vines.
At Kramer Vineyards, we have dedicated ourselves to unlocking the potential of Carmine. This late-ripening, thick-skinned grape has revealed its true character through our continuous exploration in the vineyard and the winery. Our Carmine wines, known for their dark red color, exude herbaceous aromas and peppery notes. With influences from its Cabernet Sauvignon grandparent, you can expect dark fruit flavors, dark chocolate, and an occasional hint of mint. Indulge in the distinctive flavor profile of our Carmine wines, featuring dried cranberries, maraschino cherries, cinnamon, anise, bell pepper, and cracked peppercorns.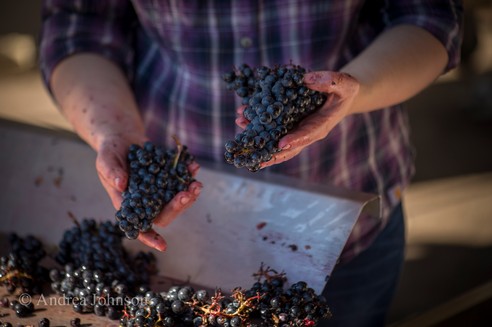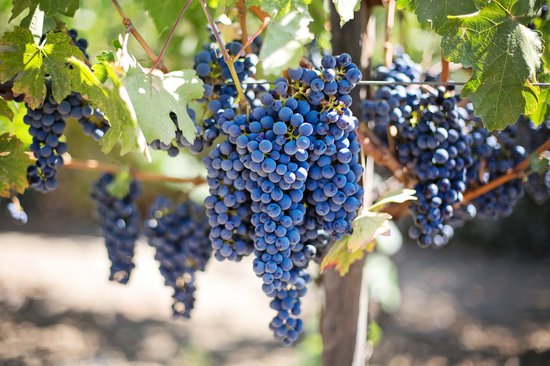 Marquette: A Challenging Yet Essential Grape
Marquette, a captivating grape variety, was planted in our vineyard in 2010 across 0.5 acres. Developed by the University of Minnesota for extremely cold climates, Marquette is not well suited to our region or our property. Its intended growing conditions are much cooler than what we have in the Willamette Valley, resulting in unique challenges for its cultivation.
One of the major obstacles we face with Marquette is its early ripening nature. The vines tend to bloom weeks ahead of other varietals, often coinciding with rain, interfering with fruit set. This presents a constant battle to ensure proper fruit development during critical growth periods.
Another challenge arises at harvest time. Due to its early ripening, Marquette is susceptible to bird predation. The birds sometimes devour the fruit before we can pick it. Additionally, the chemistry of Marquette at ripeness is unusual, often exhibiting high sugar levels and acidity, requiring careful monitoring and timing for optimal harvest.
While we wouldn't recommend planting Marquette in the Willamette Valley, we have found a wonderful use for this challenging grape. By cofermenting it with grapes sourced from throughout our estate vineyard, we create the delightful summery red wine called 27 Blocks. This cofermentation allows Marquette to shine as a base, contributing its unique character to the blend.
With its flavor profile encompassing cherries, blackcurrants, blackberries, tobacco, and leather, 27 Blocks is a captivating expression of the harmonious interplay between our vineyard's nine grape varieties. Despite the challenges of growing Marquette in our region, its contribution to creating 27 Blocks makes it an essential part of our winemaking journey.
As you explore the wonders of Oregon wine, don't limit yourself to the familiar. At Kramer Vineyards, we invite you to journey into "The Other 4%" and discover the exceptional varietals that make our region unique. From the crispness of Grüner Veltliner to the hidden gem of Müller-Thurgau, the unique expressions of Pinot Meunier, and the innovative spirit of Carmine and Marquette, each varietal tells a story that deserves to be savored. Join us in exploring flavors and expanding your wine horizons with Kramer Vineyards.